Sometimes I forget my track record. I want what I want, consequences be damned, and I end up hurting everyone involved. I'm not talking about the drugs, although they had a similar bottom line. In fact, this is perhaps the facet of my disease that I struggle with the most once the dope is out of my system. I always tell myself "This time will be different." Sound familiar?
Let me see.... Yes, I'm still a whore.
And that doesn't mean I've been sleeping around. I haven't. But in my mind, I debate the stupidest things. Even with the best of intentions, I end up breaking hearts.
I have often wondered if I was capable of falling and staying in love. Til death do us part, that bullshit. Perhaps I should just be up-front with it. When someone tells me they love me, I'd reply "I love you too, for now." because no matter how hopelessly I have fallen for them, no matter how much I feel I could never live without them, the shiny overcoat eventually wears off, revealing that what I thought was pure gold was only cheap plastic. Some made-in-China bullshit.
Johnny, can you play me off?
But it doesn't usually work that way. I never leave before the real, lasting damage is done. In a way, I'd almost rather be the one to take the hit. At least that way I could secretly blast a Kelly Clarkson song on my car stereo to convince myself that I'm better off without them, or sit around the house watching re-runs of
Days of Our Lives
while binging on raw cookie dough.
In a way, I break my own heart the most. It's just one more sign that I'm an untrustworthy human being who doesn't deserve to be loved. And yet, for some reason, every time I break another heart, there is already a line forming at my door, the members begging for the chance to become my next victim.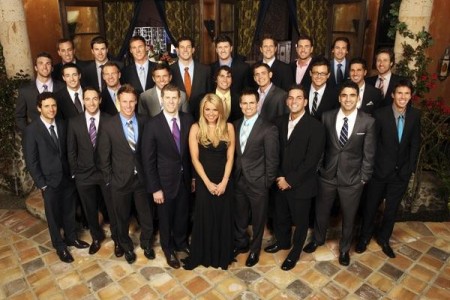 What do they see in me? What makes them think they won't end up tossed out with the bathwater, like everyone who came before them? I have no answer for these things. All I see is a bunch of blindfolded morons, wandering aimlessly into open traffic. They'll be fucking lucky to walk away unscathed. Perhaps they'll get a couple love songs out of the deal, but I can't promise it will be worth it.
I would like to give myself some time alone to change, but that damn line is still out there, with a fresh coat of shiny gold paint, the kind that makes you think "Ooh! This one looks like it could be worth something!" There ought to be some subset of pawn shop that specializes in the appraisal of potential soulmates. Until I find one, the least I can do is remind them that there's a reason I had a warning sign inked permanently into my flesh.
Some people never change.