Throughout my life, I always heard the phrase "knowledge is power". I was always a seeker of knowledge. During a math lesson in the first grade, my teacher told the class that, when subtracting numbers, the top number always had to be bigger than the bottom number. When I remarked that a smaller number on top would simply result in a negative number as the difference, I was told to be quiet and listen, because I was confusing my classmates. I fared a bit better with my third grade teacher, who was unscathed and perhaps a bit amused by my correction of his spelling of the word "lasagna". I remember as a child browsing the Encyclopedia Britannica for different subjects of interest. From the periodic table of the elements, to the human circulatory system, to the formation of the solar system, I wanted to learn it all.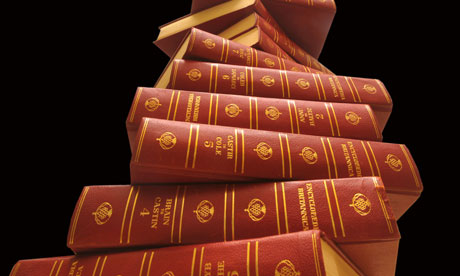 Certain subjects interested me more than others, but always, I enjoyed learning. Any new interest I came across, I became determined to learn all about it. Comments I received on this personality trait were overwhelmingly positive. "What a great learner!" "You're so smart!" "You could run for President!" "You'll go far in life with that attitude!" The obsession with knowledge is one of those "problems" that ignorant people wish they had, like a fat woman wishing she had the "dedication" to become anorexic.
The truth of the matter is, knowledge can be a great and wonderful thing, but it is NOT power. I knew all the ins and outs of the drugs I used (and many of those I didn't use as well). I knew the dosages and chemical components, the street values, the side-effects, the statistics, the horrors of long-term use, the legality (or lack thereof), I even knew that I was an addict. And yet, no matter how much I dreaded it, I could not control myself as I picked up that pill, that pipe, or that needle. No matter how much I knew I was going to hate myself for it later, I continued getting high.
As my addiction progressed, I started to want to stop. But that was far from the end. I made a few unsuccessful attempts at quitting, but always quickly made up for any time I had been away from drugs by delving even deeper into my addiction. Finally, I decided to attend a meeting of Narcotics Anonymous. Although I made this decision for the sake of my family rather than myself, it was my first real step towards recovery. Unfortunately, after a week of attending meetings, I decided NA folks were a bunch of pretentious assholes. I also decided that alcohol was not a drug. I had a few drinks here and there throughout the week. That following weekend, I decided to do what normal people did on the weekends: Get drunk. (That's what normal people do on the weekends, right?). I had four rum and cokes that night, and finished off the rum the next morning. As the alcohol wore off, I decided what I really wanted to do was get high, and off I went.
This resulted in an intensely paranoid high, and I called my husband at work to tell him what I had done. The next day he took me into rehab.
In rehab, I learned, academically, even more about the disease of addiction. It was a great break from my disease. I went through some good times and some bad times, and I was dead set on staying clean upon my release. I relapsed 5 days later.
As I continued to drift in and out of the rooms, one month here, two months there, I constantly wondered why it wasn't working! If I just tried a little harder, worked the steps a little faster, got a different sponsor, everything would be okay next time. If I just pushed myself, I could stay clean forever.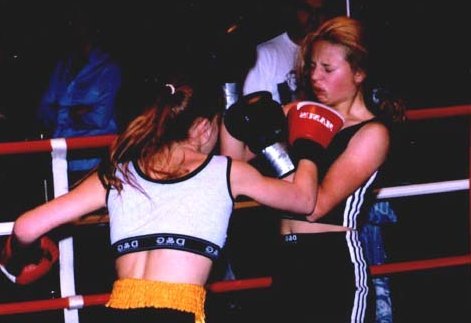 Relapse after relapse, I continued to learn the truth the hard way. Still, lost in my own twisted sense of reality, I was doing it all right, it just didn't work for me. I alone, of tens of thousands of those for whom the program had worked, was different. Unique. I was not like the others, and they did not understand me. As I continued to buy into my terminal uniqueness, I became convinced that I was not capable of staying clean. After all, I tried everything, and it didn't work. I was a hopeless case.
After over a year of what I viewed as complete failure, I gave up. I left the program, and tried to do it again on my own. On sheer willpower, I made it to six months abstinent of drugs, this was due more to complete isolation more than anything else. I came to believe that this was how I was meant to recover-- alone, accompanied only by the occasional normie and a set of white knuckles. However, the opportunity had only to present itself in one brief moment where my grip on abstinence was not as tight as it could be, and I began to travel down the road of active addiction yet again, this time, with no hope or desire of stopping.
Over the next several months, I frequented psychiatric wards and shady hellholes. Shelters, cheap hotels, and crackhouses became my temporary homes. I rode in ambulances more often than cars, and was left with a heap of unpayable bills. My phone was stolen, my bank account was empty, and I had nothing but the clothes on my back. I had nowhere to shower, and my already thin frame shed several additional pounds. There were many sleepless nights, because often the moment I dozed off I would awaken to some strange man unfastening my pants. The only thing I had to look forward to was that next high, which of course involved finding ways and means to get more. Penniless as I was, this may or may not have involved selling some items that may or may not have belonged to me.
Eventually, even the high became a nightmare of itself. There was no more euphoria, only confusion and paranoia. The buzz lasted a few minutes, and left me feeling twitchy and skiddish all day. Every time I used, the high became less pleasant, and the devastation more evident. My skin was oily and yellow, and the life had left my tired eyes. Using was more of a chore than a hobby.
I can't say why or how it happened, but sometime early in the morning, before dawn, I set down the busted glass tube in my hand, and I knew I was never going to pick it up again. I had no part in making this decision. Call it an awakening or a moment of clarity, but I knew I was done.
I returned to NA and proudly picked up a white key tag. For the first time I felt no guilt or embarrassment. I felt only relief. I was home.
As the fog in my head cleared, I began to look at the unmanageability in my life. I finally had a clear view of where my self-will had taken me. It wasn't pretty. I began to face difficulties without the use of drugs, but always remained humble and grateful. It was surrender and faith that carried me through. For the first time since my first meeting, I abandoned my own self-will. This was not a one-time act. Every time I find myself in a situation more powerful than I am, I have to surrender my self-will, trust my higher power, and do the next right thing, no matter how strongly I want to do things my way. My best thoughts kept me on the streets, and it was only through my higher power's will that I returned to the program of NA.
Since the day I got clean, I have found myself powerless in many situations. Generally speaking, I am powerless over other people, places, things, and events. The only thing I have power over is my own actions, and that is only so long as I do not pick up. As soon as that first drug hits my body and mind, I become a drone to my chemical overlord. Just for today, I am responsible for my recovery. I choose to stay clean.
I find I can apply this principle not only to the act of using, but to any other temptation I have to act in a self-destructive manner. Instead of relying on my own willpower not to use, I surrender my urge to my higher power, and, heartbeat to heartbeat, I am granted a reprieve from active addiction based on the contingency of my spiritual condition. Just for today, recovery is my priority. I will pray for the courage to move forward in my recovery.
The great thing about my higher power is that it does it all. Drugs, food, sex, emotional binges, my higher power can take it all, if only I am willing to let it go. "Letting go" can be hard, but I have discovered a way that works for me:
1. Self-honesty: I admit that my problem is stronger than me. I am powerless over this problem.
2. Honesty with others: I admit my self-destructive urge or action to my higher power and with somebody I trust. (Hint: If I don't want to tell my sponsor, I probably should.)
3. Faith: I have faith that my higher power has the power over my problem that I lack. I have faith that if I act by my higher power's will, my higher power will guide me in a way that is ultimately the most beneficial and will allow me to grow.
4. Repeat as often as necessary.
I have to say that this change has been one of the most profound so far in my experience in the NA program. With honesty, open-mindedness, and willingness, I am well on my way to a life of the blessings of recovery.